Under arbejdsredskaber finder du alt det som du behøber til f.eks. vask af bilen, havearbejde, fejning i værkstedet, kalkbørster, rygsprøjter, dykpumper, stiger og meget mere
Vi ved hvor vigtige dine arbejdsredskaber er, og har derfor udvalgt nogle af de dygtigste producenter i vores sortiment.
Hos SVS Værktøj tilbyder vi arbejdsredskaber fra følgende leverandører:

Vikan er vores storleverandør af børster til stort set enhver opgave. I denne sektion finder du autobørster, koste samt støvlerensere.

Vil du have kvalitet, så vælg Galax. Her finder du klassiske, gedigne redskaber i form af skovle, river & skrabere.

Du går aldrig galt i byen med en trillebør fra Ravendo. Kvalitet og rususthed

Skal du have en pålidelig rygsprøjte, så køb en Gloria. Nemme at indstille er ergonomisk korrekte.

 I denne sektion finder du dykpumper fra Metabo

I denne sektion finder du flere forskellige dykpumper fra Flair.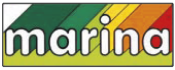 Fuldautomatisk, lydsvagt og pålideligt vandværk fra Marina, – så er du godt kørende.

I denne sektion finder du ukrudtsbrændersæt fra Sievert

Skal du have en stile, så kig nærmere på Zarges. Her finder du alt indenfor stiger, arbejdsbukke og foldestillads.